A perfect figure to die for is the dream of every woman. The ideal figure is not a standardized thing, but the human body has many shapes, and all of which can be called perfect. One of the body shapes is the "Pear-shaped figure". As the name suggests, pear-shaped bodies look like a pear. If you have discovered yourself as a pear-shaped woman, then we have some wholesale womens fashion tips listed down for you.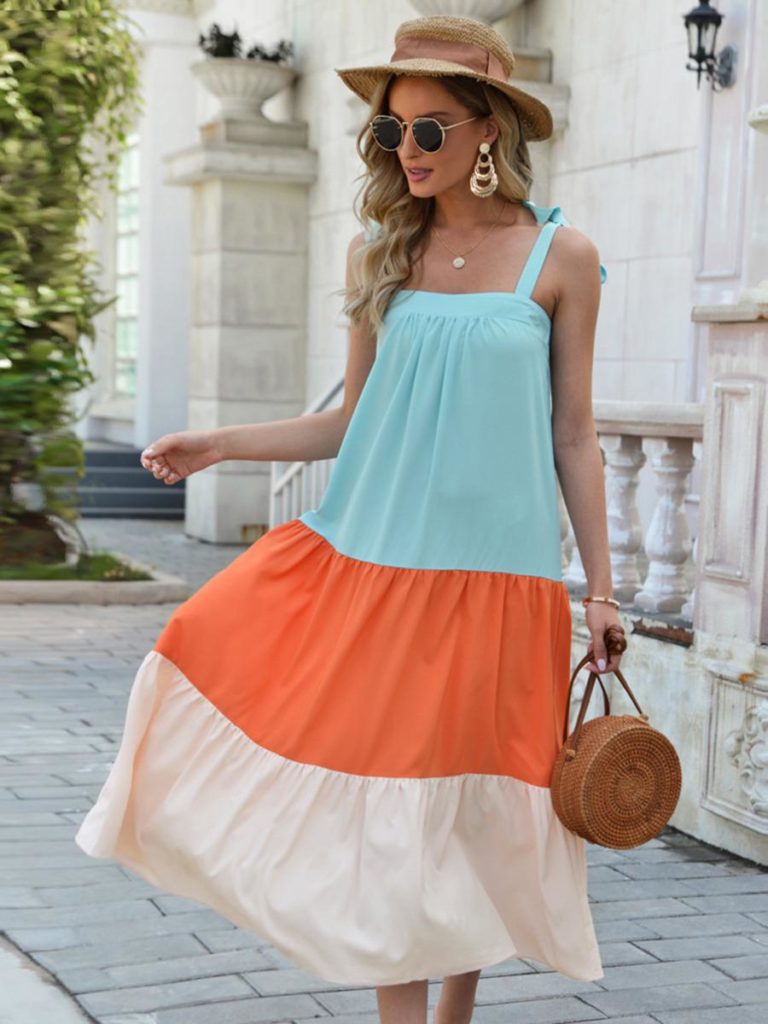 How to Dress up a Pear-shape Figure
Give it a good read to know how to look flattering in your outfits that look best on a pear-shaped figure. Here are some stunning tips you must know if you have a pear-shaped body and wonder what attire would look best on it.
1.Which Neckline Looks Best for a Pear-shaped Women
If you have a pear-shaped body, different types of necklines can work well for you. However, if you want to create a certain width on your shoulders in order to balance out your wider hips, you should pay attention to the styles of the neckline and boat necks. Similarly, it is found that the low-cut neckline is the perfect choice for pear-shaped women. The reason is that a low-cut neckline usually helps to bring your face more in focus instead of your heavy bottoms.
2.Avoid Wearing Tight Fitted Shirts
Since the bottom of the pear-shaped body is heavier, it creates an unbalance with the upper half of the body. To solve the problem of this unbalance, you should focus on your upper body to define the waist. Avoid wearing too tight shirts or too loose blouses to avoid overemphasizing the thighs and hips. Fitting-well shirts will give you a more exquisite look rather than a skin-tight style or skin-tight ripped jeans ending at the waistline.
3.Coats for Pear-shaped Women
Every woman wants to wear a flattering coat to keep herself stylish as well as warm in the winter. If you are a pear-shaped woman and are looking for a coat that works well for your unique figure, we recommend that you follow the same as we suggested for your shirts, the same will go for the coats. More suitable will be a long loose coat, which can draw attention away from your waist and heavy hip area. Some flattering coats with buttons or belts may be an ideal choice. In addition, a coat with a large fur neckline will help you create an hourglass illusion. Knee-length coat with a belt can help you accentuate your small waist.
4.Chic Skirts for Pear-shaped Figures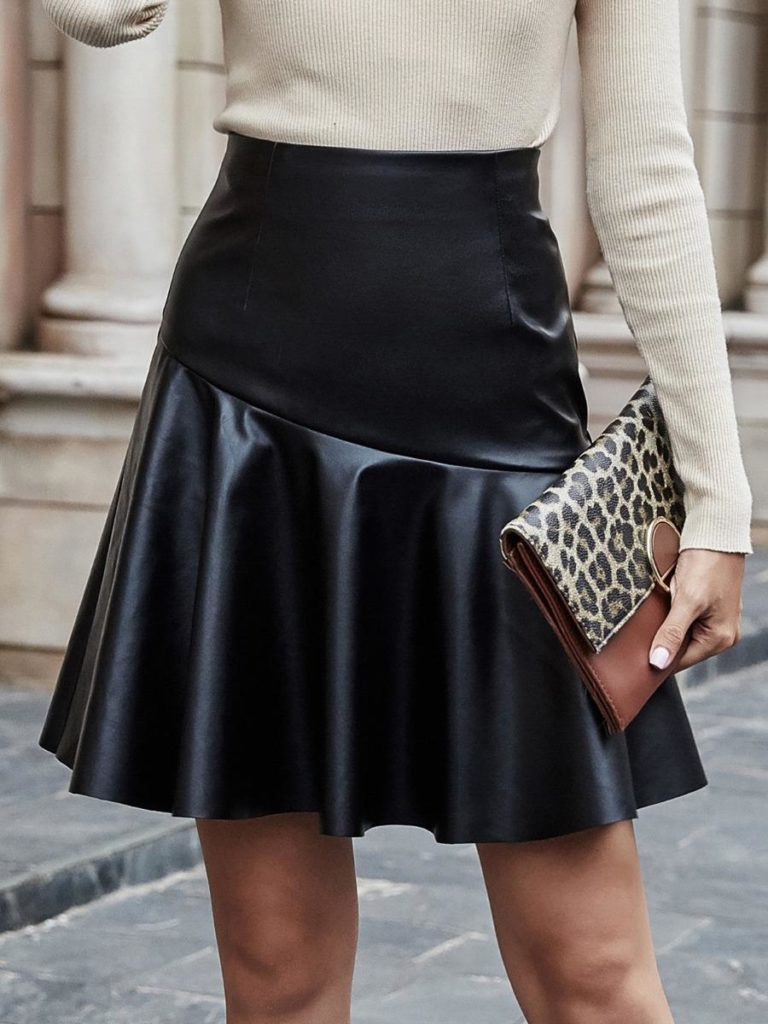 More than a perfect type of skirt for a pear-shaped figure will be an A-line skirt. This will make your waist look slimmer and obviously giving you a more refined look. A-line skirts will skim your body to help you overemphasized the bottom. You can also throw on skirts with stylish ruffles and skirts embellished with beading at the bottom hem. These skirt styles can help you draw attention to your curvy bottom without adding bulk to your broad hips.
5.Jeans Styling Ideas
If you have a pear-shaped body, finding jeans that fitting-well and may be a difficult challenge. The mantra of a woman with pear-shaped bodied will be dark flared bottom jeans. Avoid tight, faded colored jeans as it will draw everyone's attention to the wide hips and thigh area. Opt for a tight belt, it will give a more prominent look to your heavy bottom. You can also go for high-waist jeans, as these jeans have a curved waist and can fit your waist best. What's more, wearing high-waist jeans can also lengthen your legs.
6.Go for Right Accessories
It is recommended that pear-shaped women accessorize their top part with the right accessories, such as necklaces and earrings. Achieve a perfect balance among accessories like necklaces, earrings and scarves to provide yourself with a bright and fresh look. However, do not over-do everything, otherwise, it will look more tacky. You can wear big round earrings or small pearl-shaped studs as it is evergreen jewelry style at any time. If you want to take your attention away from your thighs and buttocks, you can also wear colorful scarves, personalized hats, etc., which all look good.
7.Best Bags to Carry
A girl with pear-shaped body can hide wider hip with the right bag style. For all pear-shaped women with heavy bottoms, bags featuring shorter handles may be your best choice. These bags will cling to your shoulders, making them a look wider. Or you can hold it in your hand or wrist to enhance the visibility of the appearance. Side bags or sling bags aren't appropriate for pear-shaped women, do not shop them to bring attention to your heavy bottoms. As far as types of bags are concerned, you can also carry oversized bags as well as clutches, which will add more luster to your charming look.
Source: https://www.articlenoon.com/top-fashion-tips-for-women-with-pear-shaped-figure/