You've landed here because you were probably looking for a quick checklist for end of tenancy cleaning in London, as your lease might be about to finish. For many of the tenants, the end of tenancy cleaning seems likely finally facing those horrible dust clouds & awful patches of mold they've spent the last one year neglecting.
Passing your rental inspection at the end of a tenancy in London depends on the condition of the apartment you've been living in. Whether you are living in Central London or South London, the landlords want their property in a faultless condition. So being a tenant, you need to ensure that each & every corner of the premises is dust-free and clean.
Should you clean it on your own?
Yes, you can, some tenants prefer to do the end of tenancy cleaning on their own. But most landlords keep some part of deposit money if they are unsatisfied with the cleaning or condition of their apartment. They go through & check every corner of the property thoroughly, before giving your bond back. To avoid these circumstances, if you are unsure whether your cleaning skills will help you get the bond back or not, which itself is the priority while moving out in London, contact the best & trusted cleaning company for a professional end of tenancy cleaning in London. 
Instead of taking the risk, let professional cleaners do their job for you. At least that way you can be at peace that all the rooms have been cleaned to the required standard by professionals & all the boxes are ticked off on their end of tenancy checklist.
In both cases, whether you hire a professional cleaning company or you clean it on your own, this checklist for the end of tenancy cleaning in London needs to be followed which can help you to get your deposit back undoubtedly. 
Quick Checklist for End of Tenancy Cleaning in London 
So here is a list of essential things you should never miss if you want to get the place cleaned and your deposit back.
End of tenancy Cleaning Checklist: #1 Kitchen Cleaning Tips
The kitchen is one of the most important areas to clean at the end of a tenancy because it is one of the places in which dirt and grime can accumulate most easily.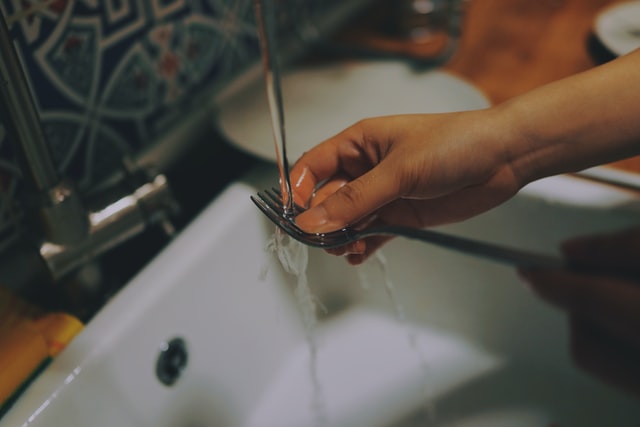 A dirty kitchen is the breeding ground for harmful germs and bacteria. It is a must to keep your kitchen countertop, sink, oven, utensils & other surfaces clean & disinfected regularly. Clean your kitchen as per this end of tenancy cleaning checklist:
Clean all cabinets, drawers, cabinets & disinfect their handles thoroughly.
Clean drain holes and drainers
Remove all the oil splatters, spills, grease, or other stubborn stains from your countertop, stoves, knobs & other surfaces.
Get rid of stubborn stains from microwave & ovens
Deep clean your dishwasher and refrigerator inside out. 
Clean inside the refrigerator and freezer, removing all food
Remove stains and other marks from the sink and wipe down faucets.
Clean exhaust and filter
Mop the floor
End of tenancy Cleaning Checklist: #2 Bathroom Cleaning Tips
A proper end of tenancy cleaning includes a bathroom. It is important to thoroughly clean every corner of your bathroom using the right products to pass the final inspection.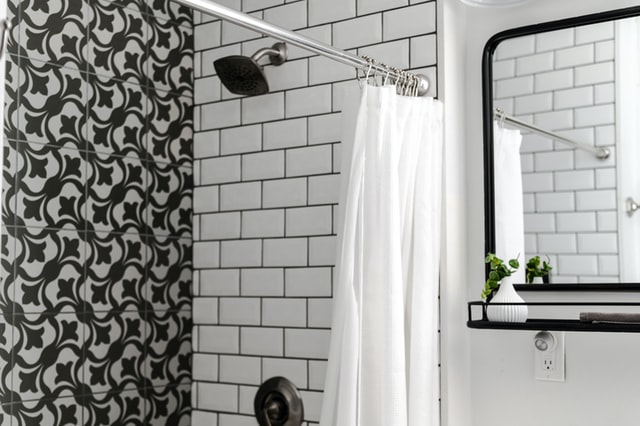 Here is a complete end of tenancy cleaning checklist for your bathroom:
Begin with removing accumulated dust and allergens from exhaust fans
Clean bathroom walls to get rid of mold and rust
Remove tile stains, soap scum, and mineral deposits from the showerhead, bathtub, shower screens, and other surfaces.
Clean your toilet bowl, behind the toilet area.
Wipe down shower glass to get rid of soap residues
Clean and disinfect sink, faucets, towel rails, and flush lever
Wipe down windows, doors, door slides, etc.
Clean mirrors, window tracks, and floors.
End of tenancy Cleaning Checklist: #3 Living room, Bedrooms & General area Cleaning Tips
Sprucing up the living room & bedrooms is one of the important things when you are at the end of your tenancy.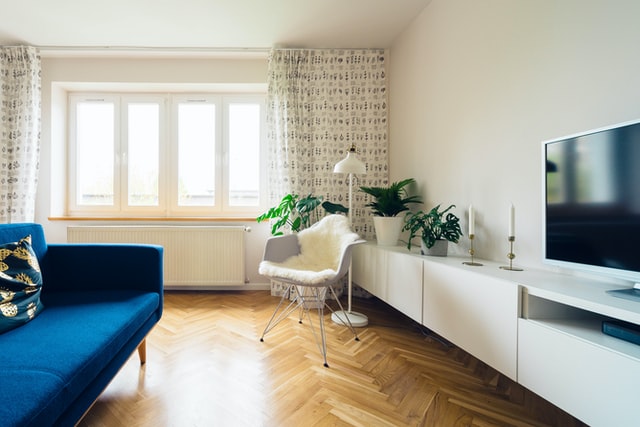 The two main jobs in the living rooms and bedrooms are carpet cleaning & dusting. You can have a look at the following checklist to clean these areas:
Clean your carpets with a vacuum. If any stains remain then you might want to consider hiring a professional carpet cleaning company to combat the issue where they clean it with 2 different methods of carpet cleaning.
Mop the surface areas thoroughly removing all the stains if any.
Clear your shelves, cabinets, coffee table, cupboards, and TV stands, and give them a good polish. 
Fix and clean light fixtures
Disinfect door handles and knobs.
Wipe blinds and other window coverings
Clean ceiling fans, balcony/ gallery if any
Clean bedsheets, pillows, and other bed linens
Clean exhaust fans and vents.
Remove cobwebs from all the corners
Clean the dressing table, lamps, and side table
Wet wipe the doors and clean your windows from inside & outside thoroughly.
This End of Tenancy Cleaning Checklist is designed to help you get your bond back. Tenants can use these end of tenancy cleaning tips to restore a rented home to its original condition. This checklist is bound to ensure a successful, stress-free move, particularly when it comes to rental bond recovery.